OUR MISSION
is to help you with yours by helping you with the
little things so you can focus on the big stuff…
And, together, we'll be helping disabled veterans and
military spouses create their own wealth as
Independent Contractors along the way!
HI THERE!
Thanks for stopping by!  Nine years ago, due to health reasons, my family and I made the difficult decision to separate from active duty after 12 years in the US Air Force.  Having enlisted when I was only 17 years old, I had literally spent my entire adult life in the military.  
  IMAGINE…
Not knowing how to function without someone telling you what to do, when to be there, where to go, etc…
Needless to say, I was a hot mess!  Not long after my husband returned from his latest deployment, we were transferred from Los Angeles, CA, where I had a comfortable income, to Texas, where I had to take a 60% pay cut just to help pay the bills. 
As a way to supplement my income, I began doing side jobs for entrepreneurs, which eventually led to opening my own company that provides virtual assistance, writing & editing and graphic design services – all skills I cultivated while in the military.
 port "abled" assistants
At Crystal Does It!, I am passionate about helping other disabled veterans and military spouses like me build their own virtual assistant businesses that offer them portable work around their unique schedules.
These individuals are often highly educated, with unique skills that make them excellent workers; however, due to their hectic schedules – multiple medical appointments, military moves, deployments, raising families, etc. – it is often difficult for them to maintain steady employment.  
My sincere desire is to build a community of virtual assistants that can help support their families, on their own time, in a portable way.
We provide portable assistance to busy executives who may not have a need for a full-time assistant, while providing portable work options for these disabled veterans and military spouses. We are PortABLED Assistants!
Virtual Assistant Services
Let me take care of the mundane day-to-day tasks, so you can spend more time doing what you love!
The majority of my clients are busy business executives who need to take back more hours in their day to focus on the important stuff – whether that's income-producing activities, time to decompress, or time with family. I help with reporting, social media, travel arrangements, internet research, retreat logistics, and, really, anything you can think of!
If you Can Dream It, Crystal Does It!
Writing/Editing Services
Whether it's a quick edit on a resume, a journal article, or a fully-designed CV, I can help!
My clients include top leaders in academia who are all about the research!
I can take care of the tedious editing, so you can focus on the "big stuff!"
Graphic Design Services
I was trained as a Graphic Artist in the military.  It's my passion!  I just love to see how a design evolves from conception to the final product.
My design process is simple:
You provide the concept, any elements that are needed, and the product is not considered final until you are 100% satisfied with the final product!
WHO IS THIS GIRL?!
Hi, I'm Crystal!
I'm a 100% disabled US Air Force Veteran who needed a virtual job due to my health issues. Now, I am taking what I've built and paying it forward to other disabled veterans and military spouses, by helping them create their own independent wealth on their own time around their busy schedules.
My mission is to empower others to be the best entrepreneurs they can be, whether that means they need a little help with the day-to-day tasks or insight and support while they get started on their own virtual assistance companies.
I look forward to working with you!
But who is that dog?!
Let me introduce you to benny, the wonder dog!
Benny is a Psychiatric Service Dog, specifically trained to assist with certain tasks associated with my OCD, PTSD, and Trichotillomania (Hair Pulling Disorder).
He's a 5-year old Beagle-Rat Terrier (yes, we DNA tested him!) and the ultimate business partner! I mean, how can you get overwhelmed when you've got this little guy there to make it all better?!
Benny is on his own mission – to bring awareness to disabled veteran and military spouse mental health issues. He'll be featured on our podcast/vlog, MilitaryMental.Life to cheer on vets and military spouses with mental health issues as they rise above their limitations to achieve greatness!
What Others Are Saying!
"Always a Joy to Work With!"
"Crystal is always a joy to work with! As a former military officer, her attention to detail is remarkable and she is always timely and fun to collaborate with on every project! Her business practices are transparent and easy to understand and she is a wonderful communicator."
– Jen Griswold, Network Marketing Leader, CEO, Author 
What Others Are Saying!
"I Love That She Has Experience With Different Reference Styles!"
"Crystal's editing is very accurate, and she offers meaningful suggestions beyond just general edits. I love that she has experience with different reference styles, as she has transformed some of my papers from one style to another without difficulty. It is such a relief to find someone who is so expert at this important part of the writing and publishing process!"
– Linda Eddy, PhD, RN
Associate Dean and Professor of Nursing,
Washington State University – Vancouver Campus
What Others Are Saying!
"Timely. Easy to Work With."
 "Crystal is timely and easy to work with. I was very happy with my graphics that she created. I was able to describe what I wanted and she brought it to life. She also saved me a ton of time with her virtual assistant services! It allowed me to focus on business building while Crystal took care of the important admin tasks."
– Lauren Myers, Network Marketing Leader
What Others Are Saying!
"Speedy.  Organized.  Truly Outstanding!"
"Crystal's services are truly outstanding. She is speedy, organized, extremely skilled in helping develop and edit your documents to meet your expectations no matter how rigorous. She is very knowledgeable and skilled in all types of editing services and it is always a pleasure to work with her. I had never worked with an editor before and now I would not be without Crystal!"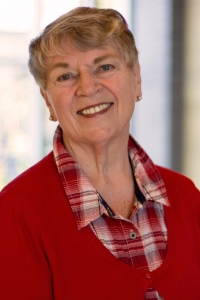 – Renee Hoeksel, PhD, RN
Executive Associate Dean and Professor of Nursing,
Washington State University – Vancouver Campus