OUR MISSION
is to help you with yours by helping you with the
little things so you can focus on the big stuff…
And, together, we'll be helping disabled veterans and
military spouses create their own wealth as
Independent Contractors along the way!
HI THERE!
Thanks for stopping by!  Nine years ago, due to health reasons, my family and I made the difficult decision to separate from active duty after 12 years in the US Air Force.  Having enlisted when I was only 17 years old, I had literally spent my entire adult life in the military.  
  IMAGINE…
Not knowing how to function without someone telling you what to do, when to be there, where to go, etc…
Needless to say, I was a hot mess!  Not long after, my husband, who was still on active duty, was transferred to a location with zero opportunities for me to continue my career in federal service.  I was alone in a vast ocean, drowning, with no flotation device!  
At just the right time, one of my best military friends reached out to tell me about her network marketing company, and that she was passionate about helping military spouses find portable careers that they could take with them wherever they go.  This was me!  I jumped in head first, and never looked back….and I lived happily ever after.  Well, okay, that's not entirely true.
I did look back, often, because I knew there were so many people out there who were in the same boat as me, and I felt it was my duty to pay it forward.  I realized that entrepreneurship was a gift that had to be shared.
  GO FOR IT!
So this is me, going for it!  I spent the last six years with some of the top Network Marketing Industry Leaders, helping them grow their businesses, while learning the ins and outs of the business.  I have had the unique opportunity to watch from behind the scenes, as these leaders achieved cars, trips, extra cash, and most importantly, the ability to give back to their communities in many different ways.
Virtual Assistant Services
Let me take care of the mundane day-to-day tasks, so you can spend more time doing what you love!
The majority of my clients are Network Marketing Industry Leaders. I help with reporting, social media, running incentives, and, really, anything you can think of!
If you Can Dream It, Crystal Does It!
Writing/Editing Services
Whether it's a quick edit on a resume, a journal article, or a fully-designed CV, I can help!
My clients include top leaders in academia who are all about the research!
I can take care of the tedious editing, so you can focus on the "big stuff!"
Graphic Design Services
I was trained as a Graphic Artist in the military.  It's my passion!  I just love to see how a design evolves from conception to the final product.
My design process is simple:
You provide the concept, any elements that are needed, and the product is not considered final until you are 100% satisfied with the final product!
WHO IS THIS GIRL?!
Hi, I'm Crystal!
I'm a 100% disabled US Air Force Veteran who needed a virtual job due to my health issues.
As a virtual assistant to network marketing industry leaders, my mission is to empower others to be the best entrepreneurs they can be, whether that means they need a little help with the day-to-day tasks, or a big boost to make that next business milestone.
 A large portion of my earnings is earmarked for The Patriot Blankets Project, a therapeutic project I created to crochet lap blankets that I donate to wheelchair-bound veterans in Oklahoma City, OK.
I look forward to working with you!
But who is that dog?!
Let me introduce you to benny, the wonder dog!
Benny is a Psychiatric Service Dog, specifically trained to assist with certain tasks associated with my OCD, PTSD, and Trichotillomania (Hair Pulling Disorder).
He's a 5-year old Beagle-Rat Terrier (yes, we DNA tested him!) and the ultimate business partner! I mean, how can you get overwhelmed when you've got this little guy there to make it all better?!
Stay tuned for Benny's blog and store…
MY

D

EE

O

H

G

EE.COM IS COMING SOON!
What Others Are Saying!
"Always a Joy to Work With!"
"Crystal is always a joy to work with! As a former military officer, her attention to detail is remarkable and she is always timely and fun to collaborate with on every project! Her business practices are transparent and easy to understand and she is a wonderful communicator."
– Jen Griswold, Network Marketing Leader, CEO, Author 
What Others Are Saying!
"I Love That She Has Experience With Different Reference Styles!"
"Crystal's editing is very accurate, and she offers meaningful suggestions beyond just general edits. I love that she has experience with different reference styles, as she has transformed some of my papers from one style to another without difficulty. It is such a relief to find someone who is so expert at this important part of the writing and publishing process!"
– Linda Eddy, PhD, RN
Associate Dean and Professor of Nursing,
Washington State University – Vancouver Campus
What Others Are Saying!
"Timely. Easy to Work With."
 "Crystal is timely and easy to work with. I was very happy with my graphics that she created. I was able to describe what I wanted and she brought it to life. She also saved me a ton of time with her virtual assistant services! It allowed me to focus on business building while Crystal took care of the important admin tasks."
– Lauren Myers, Network Marketing Leader
What Others Are Saying!
"Speedy.  Organized.  Truly Outstanding!"
"Crystal's services are truly outstanding. She is speedy, organized, extremely skilled in helping develop and edit your documents to meet your expectations no matter how rigorous. She is very knowledgeable and skilled in all types of editing services and it is always a pleasure to work with her. I had never worked with an editor before and now I would not be without Crystal!"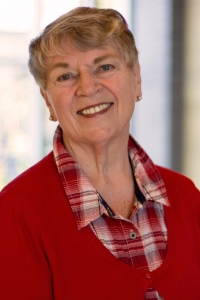 – Renee Hoeksel, PhD, RN
Executive Associate Dean and Professor of Nursing,
Washington State University – Vancouver Campus
Get The Ultimate Network Marketing Business Planner
Packed full with printable worksheets to help you grow, The Ultimate Network Marketing Business Planner has everything you need to take your biz to the next level.  Enter your info here for the free version now!